December 14, 2010
1840 Views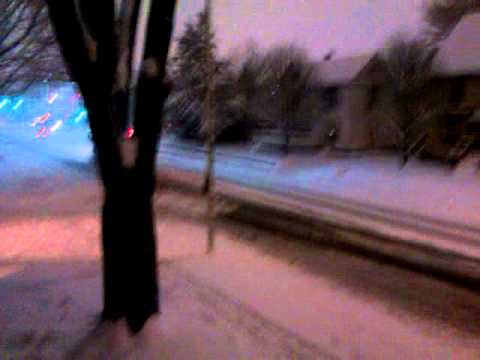 An Illinois bus driver is without a job after he was forced to resign for intentionally plowing into a snowman on the wrong side of the road.
The snowman in question had been constructed, as a prank, by students at the University of Illinois. The students hid with a video camera to capture the reactions of drivers as they came past.
The video shows one motorist carefully avoiding the potentially dangerous obstacle, before a public transit bus driver took matters into his or her own hands. The students then posted the video that you see above entitled "Insane Bus Driver Brutally Murders Snowman".
Champaign-Urbana Mass Transit District spokeswoman Jan Kijowski offered the following condescending statement:
Whenever an incident occurs, we try to use it as a teaching opportunity to remind the operators what are the safe and good choices that can be made.
Now this sort of thing really makes me mad. Should the driver have swerved onto the wrong side of the road? Probably not, but the thing is a considerably less dangerous to a bus than it is to a car. The snowman could have caused an unsuspecting motorist to crash. The way I see it, the driver was performing a community service and the university students in question should be ashamed of themselves, not for their immature and potentially illegal prank (they should be charged for that), but for the fact that their actions cost someone a job. [news.com.au]