December 24, 2010
828 Views

If mainstream media sources are to be believed, the villain affectionately known as Santa Claus (or Father Christmas by folks on the other side of the Atlantic) is nothing but a jelly-bellied reprobate who deserves to be banished to the icy wasteland from whence he came.
Enclosed hereafter is a list of Santa's not so jolly felonies, misdemeanors and crimes against taste.
Drunken public urination
The original surveillance camera footage has been removed from YouTube and the account associated with it has been terminated. Fortunately there were copies.
Note, this video might be a little NSFW, on account of the gratuitous display of butt crack in the second incident.
Unsolicited double entendre
Fox News reports that the Union Square Santa of 20 years, one John Toomey, was fired for "telling too many naughty jokes". The 68-year-old's trademark were a few jokes that he reserved for older people who came to sit on his lap.
When older folks tell him that they've been good he has been said to reply, "Gee, that's too bad."
But his kicker is when he reveals why he is so jolly. Apparently it is because he "knows where all the naughty boys and girls live."
He has landed a new job at a restaurant where the patrons appreciate his earthy banter.
Armed robbery
Apparently, in addition to all the toys in his sack, Santa also keeps a shotgun. He is believed to have been responsible for the robbery of an East Providence yacht club.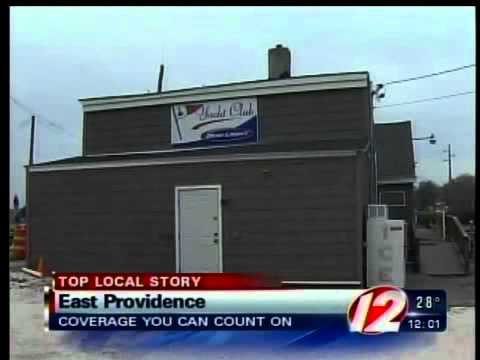 Bank robbery
Police in Jacksonville, Florida are appealing for help after a man wearing a a distinctive red and white hat robbed a branch of the BBVA Compass bank on Beach Boulevard.
The leather-jacketed Santa produced a silver semi-automatic pistol and demanded money from a bank teller who was 8-months pregnant. Fortunately, both and baby are doing fine. Santa was described as being a black male of approximately 5 feet 5 inches in height and 140 pounds in weight.
Driving under the influence
Santa's sleigh in this case is an aging gray station wagon, which a dashboard camera catches him driving erratically. Do watch the video to the end, you really have to see what they find in Santa's trunk.
So lock your doors and windows, hide your kids, hide your wife and keep the fire in your fireplace nice and hot – it just might keep you safe for Christmas 2010.