January 15, 2010
3852 Views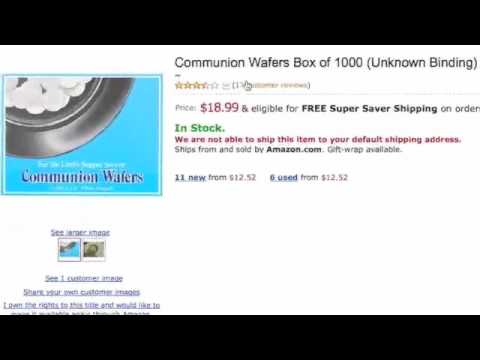 I'd like to think that this was all a part of an expensive, well-organized prank – but you never know.
If it is a prank, a person or people would have had to stock up on communion products and lube, the same as if it is not a prank, so I guess we will never know.
Want to see for yourself? Head over to Amazon.
[poll id="8″]
[ad#3_social_compact]
[Amazon via Random Good Stuff; Image: Source]