January 31, 2011
2182 Views

We already thought that Flash games were cool, imagine how we'd feel about petri dish games. This is exactly what Ingmar Riedel-Kruse had in mind when he developed Ciliaball and Pac-mecium, two games that are playable by interacting with real live microbes, using microscopic cameras and a special microscopic equipment.
In Ciliaball the microbes play a diminutive game of soccer, while in Pac-mecium, paramecia eats up virtual yeast dots while avoiding a cartoon zebrafish larva.
Then there's Pond Pong, a two player game where the opponents bat the microbes back and forth by releasing chemicals from a needle tip. I imagine PETA is not aware of this, as well, I'm not entirely sure microbes actually qualify as animals; Do they?
At any rate, I'd like to imagine a future in which General Motors produces Squirrels! a squirrel avoiding game embedded in the electronic dash of their new electric cars.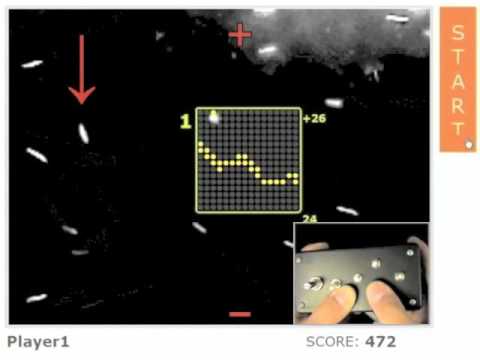 —Thanks Dan!