June 3, 2011
759 Views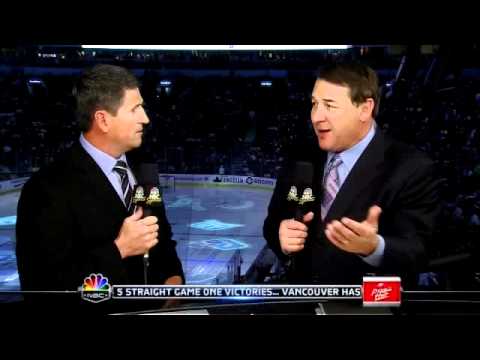 Boston Bruin Patrice Bergeron, is taking antibiotics, as a result of what was obviously misinterpreted by the NHLs disciplinary panel, as a "love nibble", since Vancouver Canuck Alex Burrows wasn't suspended.
During the first period of Wednesday's game one, of the Stanley Cup final, there was a scuffle behind one of the nets, and the video seems to show that Alex Burrows did, in fact, bite on Bergeron's fingy. Poor Bergie then went off the ice showing his finger to the referee like a little girl.
I don't mean to offense little girls, but having played hockey for 23 years in various leagues, then another 6 in pickup games, I can assure you that being bit, through a hockey glove, while the biting party is wearing a rubber mouth guard, does not in fact warrant taking any antibiotics. However, I would definitely watch Bergeron, and Burrows closely if I were their spouses or teammates, for any signs of developing Solanum. After all, that may well be how the zombie apocalypse starts.
EA would not comment on whether or not they would include both the biting, and the whining as special moves in next year's iteration of their NHL game, which would be NHL 2012. But I would like to mass encourage gamers to add it to the official wish list.