January 11, 2011
1669 Views

I must admit that I was a little intrigued when news first started to circulate about an amateur crime fighting movement involving people dressed as superheroes. But part of me knew that publicizing what they were doing would only serve to encourage greater acts of stupidity – and that things would end up with someone being seriously injured or killed.
"Phoenix Jones the Guardian of Seattle", can probably count himself lucky that he only ended up with a broken nose on Saturday. He intervened in a fight and things were going well until one man pulled a gun allowing another to break free from his headlock and kick him in the face.
In spite of his injury, Jones remains undeterred. On Monday he told KOMO:
I endanger my life with a reason and a purpose.
A Seattle detective offered a blunt appraisal of the crime fighting abilities of Jones and colleagues:
Does Superman get his ass kicked? These people should not be called superheroes.
While there is definitely something admirable in what Jones is trying to do – I can't help but think that the police are right on this one. While Seattle might have a lot of crime, it is still a functioning city and there is still a functioning police force that is trained and paid to do what Jones is trying to do for free.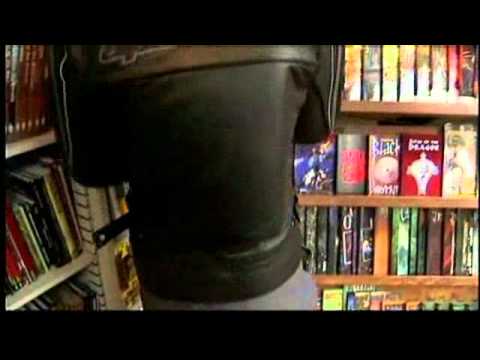 [UPI]