December 29, 2012
432 Views
Isao Machii is a self-proclaimed "modern-day samurai" who possesses almost superhuman skill with the samurai sword.  Don't believe me?  Just watch this video taken earlier this year of Machii slicing a speeding pellet with his samurai sword as it whizzes past him at some 200 mph.  To quell all the naysayers who will proclaim this to be fake, the filmmakers enlisted the help of Dr. Ramani Durvasula, an associate Professor of Psychology from California State University, to help explain how Machiii could pull such an amazing stunt off, as well as incorporating special cameras which slowed down the film by 250 times, so that any and all doubt can be removed.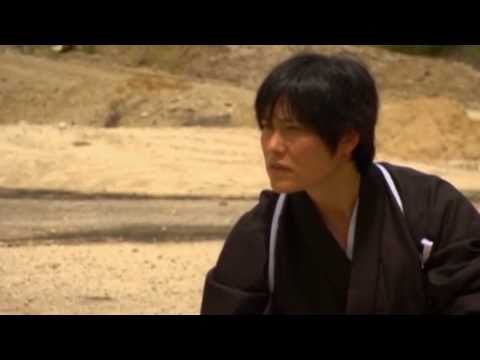 It's real, and it's spectacular.
Durvasula explains Machii's proclivity for achieving the impossible—hitting a speeding bullet that he can't even see—in this way…
"This is about processing it at an entirely different sensory level because he is not visually processing it," Durvasula says in the video. "This is a different level of anticipatory processing. Something so procedural, something so fluid for him."
Pretty amazing to say the least, especially for awkward, uncoordinated people like myself, who, if they fell out of a boat, would still somehow remain surprisingly dry.
[HuffPo]